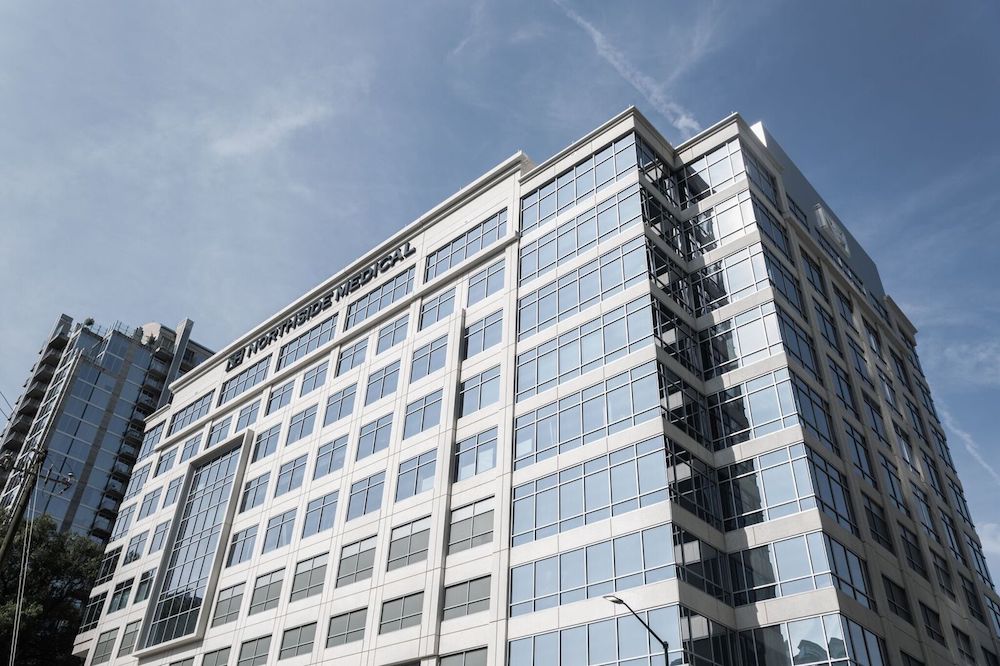 Thomas Eye Group is proud to announce the opening of our newest office in
Midtown
! This new convenient location is just one more way that we are showing our dedication to our patients.
In 1974, Dr. Kevin Thomas founded Thomas Eye Group with a mission to improve the quality of people's lives by compassionately providing a lifetime of outstanding eye care. 44 years later, we have opened our 8th location in the Metro Atlanta area.
Welcome To Our Newest Location!
With the newest office situated in the heart of Midtown at the new Northside Medical building, our team is excited to provide convenient and quick appointments for residents and professionals.
Midtown is bursting at the seams with new residential buildings and businesses calling this part of the city their home. The influx of business professionals during the work week makes our Midtown office the ideal location for individuals looking to make an appointment within walking distance of their office.
Drs. Arnhart, Brown, Carlisle, Phoenix, and Stephens began seeing patients on opening day, September 10th. Rest assured, Midtown – you're in good hands when it comes to eye care.
A Commitment To Patient Excellence
Over the years, we've made patients our priority, and that service continues at our new Midtown office. Whether you're looking for more information about cataract surgery or considering a LASIK consultation, Thomas Eye Group is here for you!
Also located at this office, is a large full service optical center with a variety of designer frames and sunglasses. Serving adults and children, we offer personalized service by experienced adult and pediatric friendly opticians with frames to fit any budget. From your initial eyewear examination to your final fitting, we are here to serve you and your family with all your eye care needs.
With a dedicated staff of 9 full time employees, we're prepared to meet the needs of the Midtown community. Contact us to
schedule your consultation
! We look forward to seeing you soon!