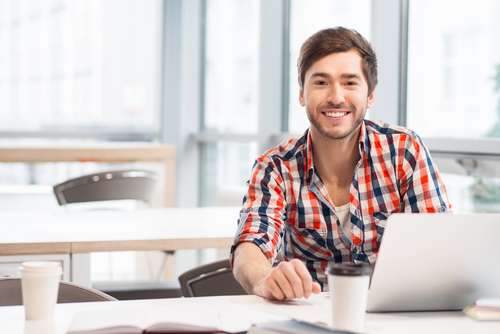 LASIK is a relatively simple procedure, but one you want to make sure is done right. This means properly vetting for a good surgeon. While the risks associated with LASIK are low, you can minimize them even more by choosing having an experienced surgeon. More importantly, you can make sure you have the best LASIK experience by putting yourself in the care of the best person possible. How do you choose a qualified surgeon? Look for a few of these key qualities!

Experience
While every surgeon has to start somewhere, it's best to pick a LASIK surgeon who has a great deal of experience. At Thomas Eye Group, we have been performing LASIK since the technique was approved by the FDA in the late nineties. Our experienced LASIK surgeons have performed more than 25,000 vision correction procedures! We have the experience and technology that is necessary to perform LASIK safely and effectively. It's no wonder we have been named the Best LASIK Doctor winner in Jezebel Magazine for the last 4 years.
Effective Communication
Always choose a doctor that can communicate effectively. It's important for doctors to listen to what patients have to say, and to be able to give answers that are accurate and reassuring. Being able to understand what you can expect from your surgeon and what you are expected to do to prepare for surgery and recovery is important. Be sure your surgeon at Thomas Eye Group is open to questions and always answers them as clearly as possible. Communication is vital for having a smooth and comfortable procedure.
A Good Reputation
It's important to look for a well-established surgeon with a good online reputation. Checking out reviews online can be extremely helpful when you're searching for the right LASIK surgeon. Online reviews or testimonials give you an insight into what a practice or surgeon is really like. It's normal for there to be less positive reviews mixed in with good ones, so just make sure to do your research thoroughly! Look more at a practice's overall satisfaction rate and the total number of people they've treated successfully.
Well-Equipped Technology
No matter who you're choosing, making sure your LASIK surgeon is using the most up to date technology on the market. This is one scenario where you really do want the best of the best, especially if they are going to be trusted with your vision. If their equipment seems out of date and they don't have the latest FDA approved technology, you won't get the best LASIK possible. This will be the case even if they're a highly skilled surgeon. You should also make sure they're knowledgeable about industry standards, so make sure to do a little research before you book a LASIK consultation.
Accessibility & Convenience
The best LASIK surgeon in the world means nothing if you're not completely comfortable. Not only should your surgeon be physically accessible by practicing in or near your town, but they should also have a welcoming practice. If you don't feel welcome in the waiting room, you probably should look somewhere else! At Thomas Eye Group, we pride ourselves on our accessibility and state of the art LASIK technology.
Want to learn more about LASIK? Contact Thomas Eye Group today to schedule an evaluation at one of our many convenient locations!