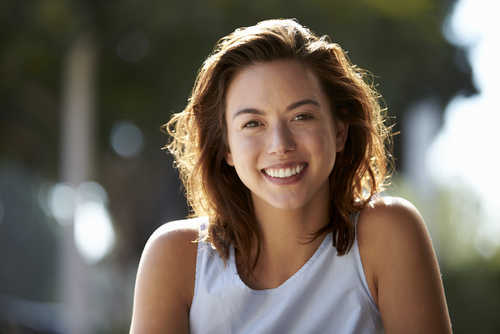 Many people who want to get LASIK surgery worry about the price. LASIK can be pricey as many insurances don't completely cover it since it is an elective procedure. Finding a way to pay for LASIK surgery will end up saving you money in the long term since you won't have to buy glasses or contacts again! Luckily, there are many ways you can fund your LASIK— here are just a few.
Use Your Tax Refund
You probably got your tax refund recently, or maybe it was delayed for some reason. Whatever the case, you probably didn't know how much money to expect. It's possible that you may have gotten more back than planned. When that happens, it's always smart to put extra money into your savings or invest it, but why not invest it in yourself? If you use it to pay for LASIK surgery, you won't have to worry about using your own savings or borrowing money, and you can pay for your surgery in full. If you already spent your refund, maybe you want to wait a year or use an end-of-the-year bonus from work. LASIK is a great way to put your bonuses and rebates to use!
Get A Side Gig
Getting a second job can feel like a lot of work, but it doesn't have to be. You can do something more relaxing than your regular job, like dog sitting or house sitting. There are plenty of apps out there for finding house and dog sitters. Once you've gotten yourself setup, you'll be able to use your free time to make some extra cash by watching people's pets. There are other low-key side jobs you can take, too, like being a personal shopper or taking online surveys. Take a gander at what's out there and when you have a nice side gig, you can save up the money for surgery much faster!
Get A New Credit Card With A Good Rewards Program & Low Interest
There are many different credit card programs out there that give you a big reward just for signing up. Why not take that reward you get from signing up and putting your surgery on your card? Just be sure to use a reliable company and a card that offers you low interest. Funding your surgery with a credit card can give you rewards that will lower other expenses in your life, like airline points or cash back on online purchases. Be careful to make sure you can pay your credit card bills back in a timely manner so your credit score won't go down.
Use A LASIK Financing Plan
If nothing else works for you, you can apply for a
LASIK financing plan
. There are companies that provide loans for LASIK and other surgeries at little to no interest. Applying is simple and can be done online. Some payment plans like CareCredit have no interest at all for 24 months! It's important to do some research to find the plan that works best for you as a patient.